When the film credits open in Eeswar, a vivacious young man enters the scene and breaks into a mass song, Ameerpetaki Dhoolpetaki SheharOkate ra, signaling to the viewers about the equality among the paths people take to become big in life.
The song perhaps is allegorical to the rise and rise of that young man, a nephew of actor Krishnam Raju, into a mass star for zillions of fans.  Prabhas, from a muscular eye candy boy who could hold your attention with his debonair looks, rose to a considerable performer too, to the utter delight of his growing fan base.
Telugu FIlmnagar
Watch Telugu Full Movies Here:
Prabhas: The Early Experiments
Prabhas' story is a formidable one, of a boy from a 'filmi' family, often dubbed as 'the successor' in film parlance, to a lovable 'darling' of every cinegoer in India and abroad.
How did this start? With an average film, Eeswar, a mass drama in which Prabhas played the character of a happy go lucky boy, who later learns his responsibilities as a family man.  The role was too heavy to excel for the scion of the Uppalapati clan, who grew up seeing his uncle Krishnam Raju's movies, which included melodramatic tearjerkers too.  Prabhas was found searching for his footing in the process, post the Eeswar release.   Though the film did average business at the box office,  this was the start of an eventful journey. That year was 2002!
Prabhas, then followed it up with Raghavendra, where he played a young man with anger issues.  This was a better performance as the role demanded him to display varied emotions on screen.  The film, directed by veteran director Suresh Krishna, positioned Prabhas as a promising star, though it did not do well at the box office. The year? 2003.
The rise of Prabhas as a star and a box office king
The real triumph of Prabhas came in the form of an unusual love story between two simpletons, Prabhas and Trisha, playing their roles to perfection with immense love and passion towards  their art. Varsham, directed by Sobhan, presented the 'darling' image of Prabhas to the audience for the first time.  Prabhas' act reached a crescendo of sorts combined with the memorable music of Devi Sri Prasad and his chemistry with Trisha worked magic at the box office.   Trisha and Prabhas went on to act in two more films together, making them a hit pair.  Varsham is still remembered for Prabhas' scenes with the great Prakash Raj and his dancing skills, which were exploited aptly in the movie.  That year was 2004!
Then, Prabhas' graph rose high, with big directors lining up to sign him up for their projects.  Ace director Krishna Vamsi signed Prabhas for his coming of age drama Chakram (2005,) in which he played a man with a heart of gold, who mends others' lives while suffering from terminal cancer.  This role by Prabhas was not the cup of tea for most of his fans.  The movie increased Prabhas' performing skills but, was a disaster at the box office, as no one wanted their 'darling'  die in the movie.
Then came Prabhas' era of victorious relationship with the maverick man S.S. Rajamouli, who saw the stupendous mass potential in Prabhas as a mass star who could kindle the imaginations of the masses.  The movie was Chatrapathi, released the same year as Chakram, but a movie which cemented Prabhas' position as a great mass hero and a huge 'bankable' star.  The character of a man living near a seaport and becoming the messiah of masses and the allegorical name Siva indirectly referring to Sivaji Maharaj, broke the box office records and turned him into an established name, with the Telugu audience.  Prabhas was now a known South Indian star, outside the Telugu film industry.  Chatrapathi was instantly dubbed into Tamil, Kannada, and Malayalam which made people of other states in the South start taking note of this man from Tollywood.  He was now a permanent star who could single handedly decide the fortunes of a film.
The Age Of Experiment: Testing years
Prabhas gained a mass appeal, unmatched by any standard in the Indian film industry, which helped him decide the scripts which made his fans happy.  He kept his personal choices away, when he was listening to a script and insisted to include mass elements to regale his fans.   His later films Pournami, Yogi, Munna, Bujjigadu, Billa and Ek Niranjan were sort of experimental movies, which did not convert into big hits.  Billa, was a remake of Tamil hit of Ajith, in which Prabhas played a double role of a don and a simpleton.  This remake did moderate business. The secret to Prabhas' success was built on the way he withstood these movies' disappointing performance at the box office.
The Resurrection: The South Star  becomes an international star
Then came the year 2010, in which Prabhas played a loverboy character in Darling.  This movie  made the moniker stick to him like inseparable twins.  His vivacious performance as a young man who unites families and fights for justice was a hit with the audience.  Then came Mr. Perfect, which proved Prabhas can also be an urbane, uber cool man, with loads of oomph and attitude.  With his looks to die for and his swagger, Prabhas cemented his place as a 'darling' of the masses.  He followed it with the faction drama Mirchi in 2013, which made his mass persona and his sex appeal as a macho man known to whole of India.  This was the age of Hindi satellite channels dubbing South movies and playing them on prime time. This further enhanced Prabhas' pan  India appeal as a mass star.
Then came his labor of love, the series to which he devoted 5 long years for his close friend and guru, S.S. Rajamouli—the Bahubali series.   This was a franchise which was tailor made for Prabhas, as a  tall and muscularly built man. This Rajamouli extravaganza had Prabhas play a veritable Rama of the modern era with his upright stature and personality.  The magnetic personality which he displayed in Bahubali: The Beginning and Bahubali 2: The Conclusion will be remembered for times to come.  The Amar Chitra Katha inspired fairytale  of a righteous prince made Prabhas a household name in India and abroad.  This could be owed to the fact, never did a hero exploit the imaginations of the masses on the scale Prabhas did in both the movies of the franchise.  Karan Johar, who presented the Bahubali series in North India, was showering plaudits to Team Bahubali.  The important aspect which stood apart in the whole series was Prabhas' dedication to devoting five long years at the disposal of Rajamouli and as a strong pillar of support to the whole team.
The crowning glory for Prabhas came in the form of  a wax statue unveiled in Bangkok at the Madame Tussauds Museum, in his Amarendra Bahubali avatar, from a war scene in the film.  Bollywood was already taking notice of this hunk to cast in their movies.
The star in Prabhas took all the adulation in his stride and went on to sign a new project, titled Saaho, with a rookie director, Sujeeth.  The actor in him became mature and to reach out to his northern fans,  started mouthing his Hindi dialogues too for the Hindi version.
The Future Ahead: Prabhas as a national film icon
Prabhas, with his Bahubali series, achieved a sort of immortality of which very few stars can even dream.  His persona as an ever affable person and his shy demeanour further endeared him to people, who are used to seeing film stars have an air of superiority about them.  Now, Prabhas is on the cusp of becoming a legend, with his decision to do films keeping his fans in view.
Only time will tell whether he will do more Hindi movies or not, but for now, he is a proud Telugu actor who, on his own merit, created an international base in countries like Japan, Russia and parts of Europe.  May he continue to regale the cine goers and remain the eternal 'darling' of Indian cinema.
To woo all the fans of Rebel Star, the official teaser of Saaho will be out on June 13th. The most anticipated teaser promises to shake the internet. Stay tuned to the space for more updates.
[subscribe]
[youtube_video videoid=2i-fKJL4TcY]
Telugu Film Nagar
Watch Telugu Online Here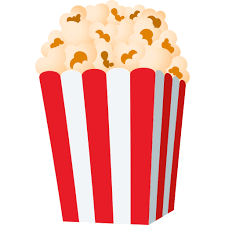 Subscribe to our Youtube Channel
Telugu Filmnagar
for the latest Tollywood updates.
Download the My Mango Appfor more amazing videos from the Tollywood industry.