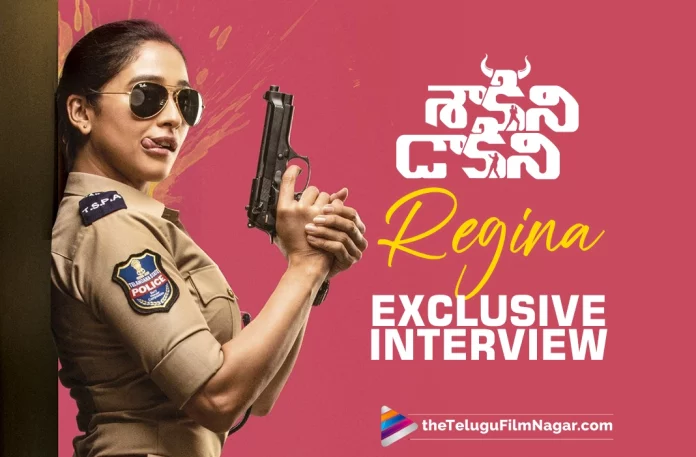 Regina Cassandra, one of the most talented actresses in Tollywood, impressed the Telugu audience this week with her latest movie release, Saakini Daakini, in theatres. The film is doing extremely well at the box office, with good reviews from both the critics and the general public. Regina Cassandra is getting a lot of applause from the audience for her brilliant performance. Well, the actress shares a few interesting things about the film Saakini Daakini, her career, other projects, and a bit about her personal life in an exclusive interview with Telugu Filmnagar.
Regina Cassandra Exclusive Interview With Telugu Filmnagar:
Which role of yours has been the one you liked the most and which one had more of "Regina" in those roles? 
– It has to be Sam from Evaru, because it was a different role for me to play at that age of my career. It basically depends from character to character, and as an actor, as I start getting into the skin of the real character I write down certain things about the character that I keep in my mind and with constant changing of characters, I really don't see too much of Regina in most of the characters, but I can be wrong because in the end, the world sees you in a different way. Personally, I think there could be a little of me somewhere in those parts. I can't honestly take it all off too. 
Telugu FIlmnagar
Watch Telugu Full Movies Here:
What is one thing that differentiates this film from all your other films?
– The fact that it's an action comedy and I'm doing both the action and the comedy ( She laughs), like for a change. I have a bit of action before, likewise comedy too but it's the first time I'm a full fledged commercial film where I am one of the female leads and fighting bad guys, saving the day kind of a thing by myself. For me it's always been to do versatile roles for exploring as an actor, and this one is really fun including the hard work (she smiles). 
What are the main things you prioritize in your head before you say yes to a script?





– The story, the director and the production house are the main things I look into before I say yes to something. The story is really important to me because it's the story that we give the audience in the end, then the director and we have the production – all of them equally play a major role for me when I choose a script. 

What are the things that you have learnt for this particular character ?





– I mean each character has its own demands you see, and for this movie we had to do some basic jujutsu

training

and we had some fightclasses, we did quite some learning in the aspect of action, and you know increasing my range of kicks – side kicks, straight kicks and all.

What do you consider as your happy zone and what are your stress relieving activities   ?





– Staying at home all day and absolutely doing nothing is one of my favorite things to do, hahaha (she laughs). If not, my friends plan something and we just hang out. Most of the time I travel, in and off work – so I'm traveling most of the time. I prepare my calendar much in advance, like before 6-8 months so that my teams those days are just for me… hahahaha!

If your life had to be named after your or anyone else's movie, which one would it be?





– I don't think there's any movie that I've done that is close to my heart, unless I make one. Umm, I really can't think of one at the moment, like I said until I make one myself, maybe then? Hahaha. 

If you look back on your journey, What's the best part of this movie for you?





– The journey has been the best part for me throughout the whole shoot. There wasn't even one day where we had a dull moment or tired in the period, everyday was so much fun – We can call it the fun set.. hahah!
– Written By Shami Belde.
Telugu Film Nagar
Watch Telugu Online Here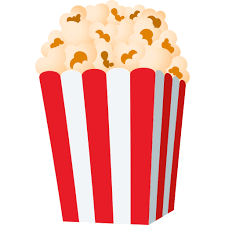 Subscribe to our Youtube Channel
Telugu Filmnagar
for the latest Tollywood updates.
Download the My Mango Appfor more amazing videos from the Tollywood industry.