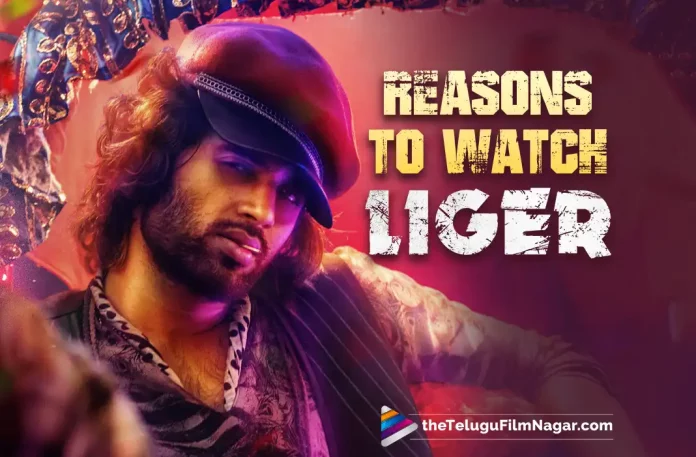 Liger Movie Synopsis:
Liger, the upcoming sports action drama will be released in a few days on Thursday, August 25th. Liger will be released worldwide in multiple languages. The film's writer and director is Puri Jagannadh. The main actor is Vijay Deverakonda. Liger is the first movie in the combination of Puri Jagannadh and Vijay Deverakonda. Liger is also the duo's first pan-Indian film. The film's trailer has already created havoc across India. Liger songs are also very impressive. The movie is now ready for a big release and a blockbuster reception. But what makes Liger such a unique and special film? Here are a few reasons provided by Telugu Filmnagar for why Liger is a must-watch movie for the weekend.
Reasons To Watch Liger:
Puri Jagannadh – The Best Commercial Director:
We all know that Puri Jagannadh's filmography has experienced several ups and downs lately. Temper with Jr. NTR was his most recent significant box office success. Later, Puri Jagannadh had a few hits in his bag, but he was unable to fully make his mark. With Ismart Shankar, Puri once again successfully made a comeback. With Liger, Puri Jagannadh hopes to further establish his success in Tollywood. Naturally, it is too simple for a man who gave Tollywood Pokiri, Businessman and Temper. Puri Jagannadh is hence so confident that Liger will be a huge success. Also, Puri Jagannadh is planning a comeback to Bollywood with Liger. Puri Jagannadh is highly recognised for his blockbuster commercial movies. According to Puri Jagannadh, one such movie that is merely set in the background of MMA fighting is Liger. The audience will have to wait a few days to see Liger, a mass commercial movie on a national scale from Puri Jagannadh, the master of that subgenre.
Telugu FIlmnagar
Watch Telugu Full Movies Here:
Vijay Deverakonda – The Energetic Rowdy Actor:
Similar to Puri Jagannadh, Vijay Deverakonda has experienced the same story in the past. Dear Comrade and World Famous Lover are Vijay Deverakonda's most recent two films. They both are love stories. Although they received favourable reviews, they were unable to have the same success at the box office. Even in these tough times, Vijay Deverakonda's decision to go with Liger was risky. Indeed, this is how Vijay Deverakonda's career was established. After the success of Pelli Choopulu, Vijay Deverakonda took the bold decision to launch his acting career further by accepting the experimental film Arjun Reddy. It worked out brilliantly, and Vijay Deverakonda rose to fame as a result. With Liger, Vijay Deverakonda is now taking another similar risk and is optimistic that the movie will be a success. In addition to these, Vijay invested a lot of effort for the movie, working on his physique, practising MMA fighting, perfecting his stammer, etc. For Liger, Vijay Deverakonda actually transformed into a wild beast.
Mike Tyson – The Special Attraction:
As we all know, Mike Tyson, the most well-known American professional boxer in the world, had a significant role in the movie. Although the movie's production team withheld many details regarding Mike Tyson's character and role from the audience, it is clear from the movie's trailer that Mike Tyson and Vijay Deverakonda will play opposing roles in the movie. Though he is set against the Liger in the movie, Mike Tyson may not be the antagonist. One of the primary reasons to see the movie is unquestionably the presence of an international fighter like Mike Tyson in it. Who knows if we'll get to see Mike Tyson and Vijay Deverakonda face off in a brutal fight?
Ramya Krishnan And Vijay Deverakonda – The Mother And Son Bonding:
In the movie Liger, Ramya Krishnan portrayed Vijay Deverakonda's mother. We are aware that Ramya Krishnan became incredibly well-known for her portrayal of Sivagami, Baahubali's mother, in the movie Baahubali. Ramya Krishnan delivered another excellent mother role in Liger after a long absence. The lead actor's mother, played by Ramya Krishnan, was shown in the trailer to be his main source of inspiration and support as he pursues his dream of competing internationally in mixed martial arts. Even the film's director, Puri Jagananadh, stated during the movie's promotion that the mother's influence on Liger's life and profession received a lot of attention in the movie. Based on these remarks, Puri Jagannadh conveyed mother-son connection in a remarkable way, and it would be one of the connecting elements to the audience.
Waat Laga Denge – The Liger Attitude:
The most well-known song on Liger's album is Waat Laga Denge, a song about the lead actor's attitude. The song's rhythm and one-liners completely enthralled the audience. Waat Laga Denge went viral on social media for several days, and it is still the song that is most frequently used to promote the movie today. Waat Laga Denge is just one of the examples of Liger's attitude in the movie. The movie will definitely feature a lot more of it, especially with Puri Jagannadh and Vijay Deverakonda's original attitudes.
Liger Movie Details:
Writer and Director – Puri Jagannadh
Producers – Puri Jagannadh, Charmee Kaur, Karan Johar, Yash Johar and Apoorva Mehta
Main Cast – Vijay Deverakonda, Ananya Panday and Mike Tyson
Supporting Cast – Vishu Reddy, Ramya Krishnan, Ronit Roy, Makarand Deshpande, Ali, Srinu and others
More About Liger Movie:
Liger Movie Director Puri Jagannadh Talks About Directing His Dream Actor
Liger Vijay Deverakonda Supports "NTR For Oscars"
Liger Is Not A Sports Drama Says Vishu Reddy, The Antagonist Of Liger Movie
Telugu Film Nagar
Watch Telugu Online Here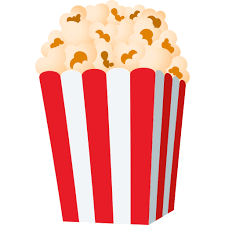 Subscribe to our Youtube Channel
Telugu Filmnagar
for the latest Tollywood updates.
Download the My Mango Appfor more amazing videos from the Tollywood industry.