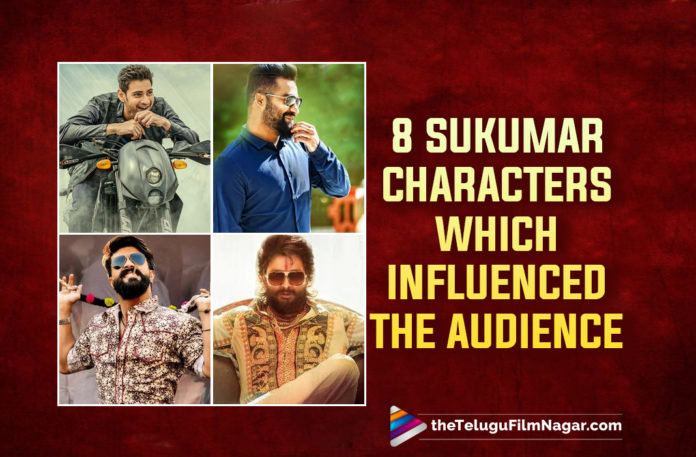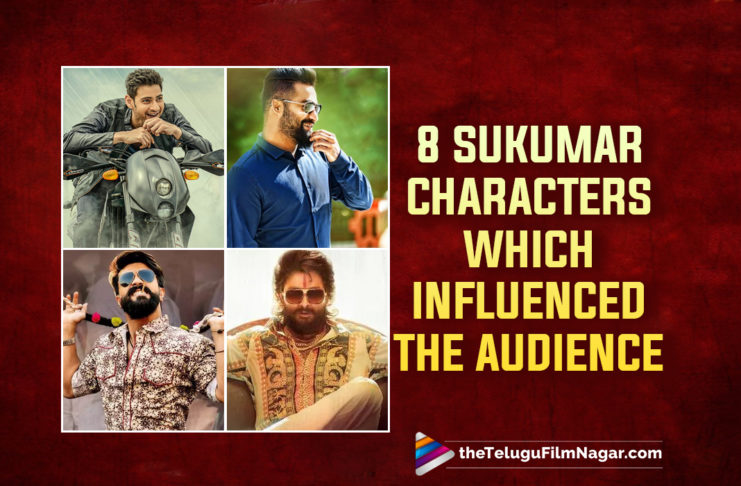 If we need to talk about the complex and gripping screenplays in Telugu Cinema, the list cannot be discussed without one man's name on it.  He is Sukumar, the most complex and intelligent screenwriter of Telugu Cinema.  It is tough and hard to miss out his characters in any discussion regarding films.  Such an impact his characters had on us.  Characters with grey shades are his special feature.  Let us look into such characters which influenced us the most.
Arya in Arya, Seenu in Jagadam, Arya in Arya 2, Balu in 100% Love, Gautham in 1 Nenokkadine, Abhiram in Nannaku Prematho, Chitti Babu in Rangasthalam and Pushpa Raj in Pushpa: The Rise.  The list shows us some great characters in the history of Telugu Cinema.  All these characters were emotionally connected to the audience and at the same time were highly intelligent and complex.  Kudos to Sukumar.
Telugu FIlmnagar
Watch Telugu Full Movies Here:
Arya (Arya)
Arya is a free spirited guy who falls for an introverted girl already in a relationship with another guy.  The character is so cool and has a very positive attitude.  Even though he loves a girl who has been in a relationship already, Arya does not step back from expressing his love.  He is so clear to just express his love but never expects to be loved in return.  Arya made an impact on the youth about the one sided love.  Feel My Love Moments laid a path for many singles to express love to their love interests.  And of all, staying calm and helping the girl in every aspect of her love and life is a rare quality.  Arya can teach every youngster one single subject for sure.  Love without any expectations in return.  Allu Arjun was so settled in playing Arya without any flaws even though he was at the beginning of his career.
Seenu (Jagadam)
Seenu is a man who loves violence, chooses the same as his career, goes to great heights in the field, bears many losses, recognises his wrong path and finally returns back to a normal life eliminating the violence from his life.  The transformation of the character shows us the life of Seenu.  Many ups and downs of an ambitious man finally gets him back to the ground where he started everything.  One can see the true passion of a man in the character Seenu who choses a wrong path.  But as we all know, change needs to come from within ourselves for a better life and that change and transformation are shown effectively through the character Seenu.  Ram Pothineni perfectly portrayed the role of Seenu.
Arya (Arya 2)
Arya continues to be a lover boy again this time, but not as decent as he was in his last encounter.  Arya is a bit psychotic this time.  But one thing stays the same.  His love for Geetha, just being expressive but not expecting anything from her in return.  The character Arya shows us the emotional balance in life, just like he balances both his friendship with Ajay and his love for Geetha on a single line without losing either of them.  Allu Arjun made it look so easy with the experience of playing the character already in his first encounter and infused the same discipline this time but on a different line.
Balu (100% Love)
Balu teaches us one basic thing in life.  Put your egos aside.  Balu is the top student in his campus and he always wanted to stay in that number one position.  He is so connected to that feeling of being number one always.  He cannot accept someone being better than him.  But as we all know, life teaches everyone of us to accept reality.  The same happens to Balu when Mahalakshmi enters into his life.  It's true that Balu is intelligent but one needs to accept the same when someone performs better than us.  That accepting nature slowly develops in Balu as the film progresses.  This transformation and accepting the reality, keeping all our egos aside is one of the best lessons in our lives.  Naga Chaitanya perfectly suits the role of Balu.
Gautham (1 Nenokkadine)
Despite all the imaginations, hallucinations and mysteries the audience unfold with the character Gautham, deep inside there is an emotional connection between the audience and Gautham just like the connection he had with his parents.  The character Gautham can be discussed in two ways.  One on a psychological side and other on an emotional side.  Psychological side can be viewed on screen over the course of the story as the screenplay unfolds all the little elements about his life.  But the soul of the character Gautham stays in his quest and desire to know about his parents.  Gautham stays in the hearts of the audience forever.  One cannot think of a better option for the character Gautham other than Mahesh Babu.
Abhiram (Nannaku Prematho)
Abhiram shows us an underlying emotion with his father apart from the mind games he plays with the villain.  Taking revenge on someone who cheated his father is the goal of the character Abhiram.  His planning, his moves, his intelligence, every aspect of Abhiram attracts us and takes us along with him on his intelligent and emotional journey.  Abhiram teaches the audience how to balance the emotions in life and how to give them priority.  His love for his father is unconditional and he teaches the same to his elder brothers on screen and the audience off screen.  Abhiram on screen and NTR off screen are alike and so he pulled off the character with so ease.
Chitti Babu (Rangasthalam)
Despite being partially deaf and ill-tempered, Chitti Babu conveys all the emotions as the character goes through the story.  He is most lovable for his pure heart and sweet words with a village accent.  He is innocent at heart and ill-tempered at actions.  Chitti Babu shows us all the good qualities from being a good son to his father at home to being a good human in the village.  His helping nature, his honesty, his love, his innocence, everything makes us root for him.  Chitti Babu is a wholesome entertaining package for the audience.  Ram Charan totally mesmerised the audience with his performance as Chitti Babu.
Pushpa Raj (Pushpa: The Rise)
Attitude is one best quality to talk about the character Pushpa Raj.  The rough and rustic looks, the swag, the body language, the language diction, the ambitious attitude and  the fearless decisions are other qualities.  The list keeps on going to define Pushpa Raj.  One needs to experience Pushpa Raj directly on screen rather than to read about him.  As mentioned in the title, Pushpa Raj continuously strives to rise to great heights, number one position in particular with all his intelligence and actions.  He becomes a brand made out of himself coming from the backdrop of leading a low life.  Pushpa Raj teaches us to take life seriously if we dream and aim for something no matter whatever the obstacles come our way.  Allu Arjun is exceptional as Pushpa Raj and he gave his best in every little aspect of playing such a character.
Sukumar gave the Telugu audience some of the best characters to get inspired.  Which among these characters are your favourite and for what reasons.  Do comment below.
Telugu Film Nagar wishes Sukumar, the master of Complex Ideas and screenplays, a very happy birthday and we hope to witness many more characters from your films.
Also Read: Selvaraghavan Loved Allu Arjun's Performance in Pushpa
Telugu Film Nagar
Watch Telugu Online Here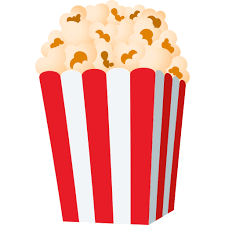 Subscribe to our Youtube Channel
Telugu Filmnagar
for the latest Tollywood updates.
Download the My Mango Appfor more amazing videos from the Tollywood industry.