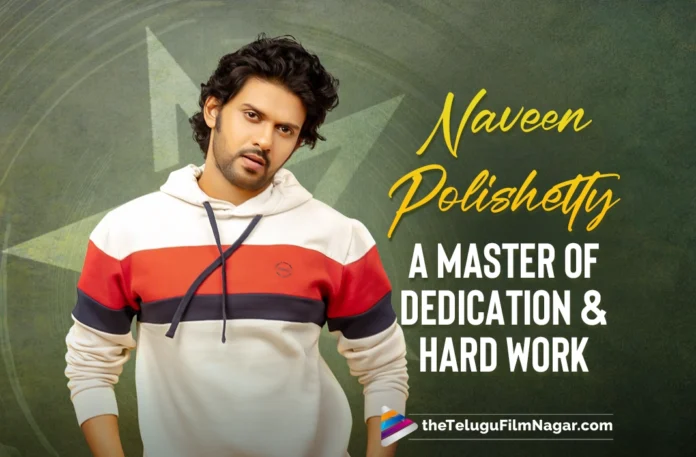 In the world of Indian cinema, Naveen Polishetty has emerged as a shining star, not just for his on screen performances but also for his unwavering dedication and relentless hard work.  The release of his latest film, Miss Shetty Mr. Polishetty (2023), is a testament to his commitment to his craft and his relentless pursuit of excellence.
Naveen Polishetty's journey in the film industry started with humble beginnings.  Hailing from a non film background, he had to overcome numerous challenges to make his mark in the highly competitive world of Indian cinema.  His initial years were marked by auditions, rejections, and the struggle to get noticed.  But Naveen's perseverance and determination set him apart.
Telugu FIlmnagar
Watch Telugu Full Movies Here:
Naveen's first major breakthrough came with the Telugu film Agent Sai Srinivasa Athreya (2019). In this crime comedy thriller, he not only played the lead role but also co-wrote the script.  His impeccable comic timing and natural acting won the hearts of both critics and audiences.  The film's success catapulted him into the limelight, earning him a well deserved reputation as a talented actor and a promising writer.
Naveen Polishetty's next venture, Jathi Ratnalu (2021), was a sensational blockbuster.  His portrayal of Srikanth, a simpleton caught up in a hilarious political scenario, was a masterclass in comedy and acting.  The film not only shattered box office records but also cemented Naveen's position as one of the most promising actors in the industry.  His dedication to delivering a memorable performance was evident in every frame.
Naveen's latest project, Miss Shetty Mr. Polishetty, is a romantic comedy that has been highly anticipated by fans and industry insiders alike.  What sets Naveen apart is not just his on screen presence but also his off screen dedication to promoting the film.  He has gone above and beyond to ensure that Miss Shetty Mr. Polishetty reaches a wider audience.
From television appearances and radio interviews to virtual interactions with fans on social media, Naveen has been tireless in his efforts to create buzz around the film.  He has traveled across the country, visiting cities big and small, to connect with audiences and share his excitement about the project.  This level of commitment to promoting a film is truly commendable and showcases his passion for his work.
Behind the glitz and glamor of the film industry, there is a lot of hard work that often goes unnoticed.  Naveen Polishetty is a prime example of an artist who puts his blood, sweat, and tears into every project.  He immerses himself completely in his characters, often undergoing rigorous physical training and preparation to ensure authenticity.  His dedication to his craft is evident in the seamless and compelling performances he delivers.
In an industry where success is often measured by box office numbers and critical acclaim, Naveen Polishetty stands out as an actor who values the process as much as the outcome.  His commitment to honing his skills, his willingness to take risks, and his relentless pursuit of excellence make him a role model for aspiring actors.

Naveen Polishetty's journey to stardom was paved with small roles and countless auditions.  He began his career with brief appearances in various films such as Life is Beautiful (2012) , 1: Nenokkadine (2014) , amongst others while he was patiently waiting for his big break.  However, his unwavering determination and commitment to his craft eventually paid off, catapulting him into the spotlight with his breakout roles in Agent Sai Srinivasa Athreya and Jathi Ratnalu.
Naveen Polishetty's journey from a struggling actor to a celebrated star is a testament to his dedication and hard work.  Miss Shetty Mr. Polishetty is not just another film for him; it's the result of years of perseverance and a burning passion for storytelling.  As audiences eagerly await the release of this romantic comedy, one thing is clear: Naveen Polishetty's journey has only just begun, and he is bound to continue shining as one of the brightest stars.  His massive hits have not only endeared him to audiences but also opened doors to exciting new projects.  With each film, he continues to prove his versatility as an actor and his dedication to delivering memorable performances.  Naveen Polishetty's journey from small roles to blockbuster hits is an inspiring tale of perseverance, talent, and the relentless pursuit of excellence in the world of Indian cinema.
Other Movie Updates:
Shivanna's Heartfelt Q&A: Insights into Tollywood Stars and More
Salaar: Prabhas' Magnum Opus Set to Take Over 1979 Theaters in the US
Click Here to Watch "Online Movies"
Telugu      Tamil      Kannada      Malayalam      Dubbed Films

Telugu Film Nagar
Watch Telugu Online Here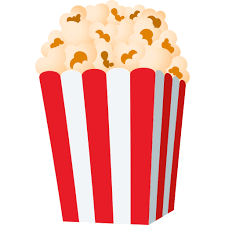 Subscribe to our Youtube Channel
Telugu Filmnagar
for the latest Tollywood updates.
Download the My Mango Appfor more amazing videos from the Tollywood industry.