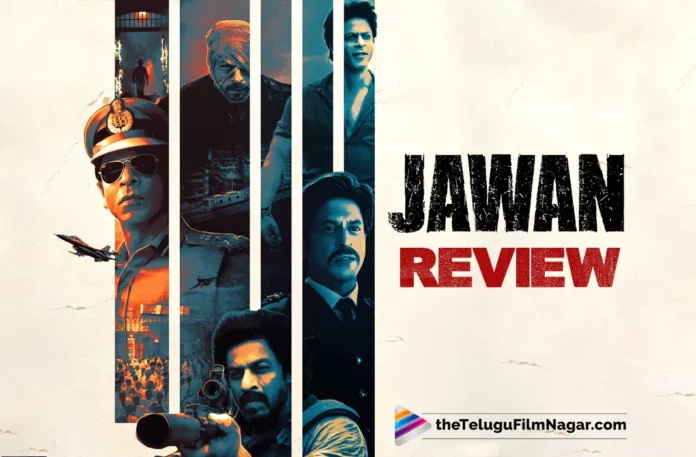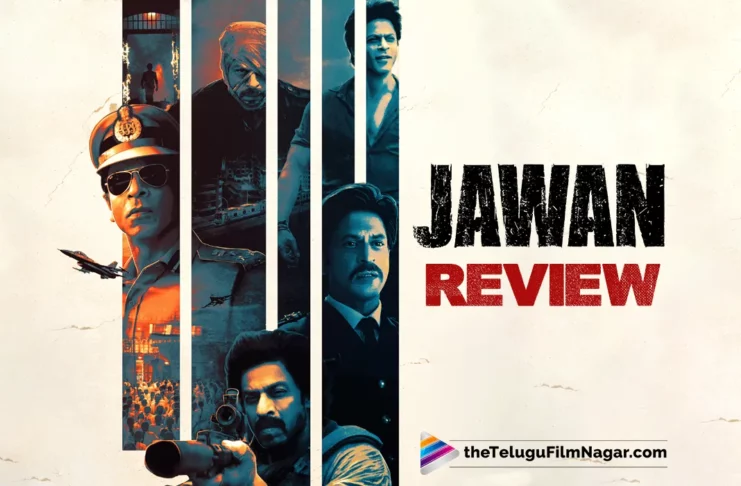 Jawan Synopsis:
Jawan is the latest Pan Indian film that revolves around a man, who is driven by a personal vendetta to rectify the wrongs in society, while keeping a promise made years ago. He comes up against a monstrous outlaw with no fear, who has caused extreme suffering to many with. The lead is played by Shahrukh Khan, who comes out in a dual role in the movie co starring Nayanthara, who is debuting into Bollywood with this movie, while Vijay Sethupathi  plays the antagonist in this massive movie.

Filmmaker Atlee penned this action thriller story and directed it.  Gauri Khan produced the film under the banner of Red Chillies Entertainment.  Anirudh Ravichander is the music composer for this film. Deepika Padukone makes a special appearance. Extended cast includes Priyamani and Sanya Malhotra among the others.   G.K. Vishnu is the cinematographer, while Ruben, is the editor.  Jawan is a complete thriller and a vengeful story.  Here is a detailed review of Jawan from Telugu FilmNagar.
Jawan Movie Review:
Shahrukh Khan's latest film, Jawan  is an absolute rollercoaster of a cinematic experience.  In this movie, Shahrukh Khan takes on astonishingly different roles showcasing his remarkable versatility as an actor. The action sequences are nothing short of spectacular and they are seamlessly woven into an extended and gripping plot that keeps you hooked from start to finish.   What truly sets Jawan apart is the exceptional blend of action and emotion.  Shahrukh Khan delivers a powerhouse performance that tugs at your heartstrings.  The background music adds depth and intensity to the film, creating an immersive atmosphere.
Telugu FIlmnagar
Watch Telugu Full Movies Here:
Plot:
This is the story of a man (Shahrukh Khan) on a mission to make things right in society.  He's driven by a personal grudge from his past and a promise he made years ago.  It's an action packed thriller where he is facing a really bad guy who's caused a lot of pain to many people and doesn't seem to be scared of anything.  Along the way, he meets Narmada Rai (Nayanthara), a tough lady cop.  She is passionate about her work, and her feelings might get in the way as she joins Shahrukh Khan in this battle.   As his past catches up with him, he'll need all his skills and smarts to overcome the challenges and bring peace back to their world.
Can he defeat the bad guy and make things right? How does he do it? And how do Nayanthara and the other women help him? What's the injustice he's fighting against? These are the questions that drive the story. 
On Screen Performances:
Shahrukh Khan mesmerizes the audience, showcasing his versatility even at the advanced age of 57.  He embodies distinct looks in the film, flawlessly transitioning between them.  Shah Rukh Khan's acting in Jawan was nothing short of spectacular.  His charismatic presence and emotive expressions add depth to his character, making the film a memorable cinematic experience. 
Vijay Sethupathi shines as a charismatic villain, captivating viewers with his magnetic presence, leaving us eagerly anticipating every one of his appearances.  His performance is truly outstanding.
Nayanthara makes a strong Bollywood debut, delivering a commendable performance that adds depth to the film's cast. 
Priyamani takes on the film's most substantial female role and delivers a powerful performance.
Off Screen Highlights:
Atlee, the director, crafted a cinematic masterpiece that seamlessly blends emotion with high octane mass action, resulting in a truly compelling cinematic experience.  He once again proves that his directorial skills are as sharp as ever and his ability to bring out the best in Shahrukh Khan is truly commendable.
Anirudh Ravichander with his back to back hits is the music composer.  He provides a sensational soundtrack that elevates the overall viewing experience.  The background score emerges as the unsung hero of Jawan, enhancing the film's impact significantly with its brilliance. 

Gauri Khan, the producer under the Red Chillies Entertainment Banner has received an amazing roar with its spectacular production which has made the movie a true masterpiece.   Cinematography is another aspect where Jawan shines.  The visuals are stunning, capturing the essence of each character and location beautifully.
End Note:
The storyline of Jawan is a gripping blend of action, emotion and suspense, keeping the audience engaged.  It tackles pertinent social issues with sensitivity and depth, leaving a lasting impact on viewers.  The film's narrative takes unexpected twists and turns. Furthermore, the cinematography and direction deserve accolades.  Jawan is a visual delight, with breathtakingly shot sequences that enhance the storytelling.
In conclusion, Jawan is an absolute must watch, with Shahrukh Khan's exceptional performance, an intriguing storyline and brilliant cinematography making it a cinematic gem that should not be missed.    The fans would have an amazing treat watching Shahrukh Khan, in classic form.
Written By Shami Belde
More Movie Updates:
Nikhil Siddhartha Flies To Vietnam For Training
Devil: The British Secret Agent Dubbing Begins
Click Here to Watch "Online Movies"
Telugu Film Nagar
Watch Telugu Online Here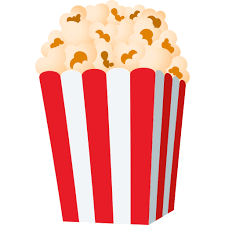 Subscribe to our Youtube Channel
Telugu Filmnagar
for the latest Tollywood updates.
Download the My Mango Appfor more amazing videos from the Tollywood industry.