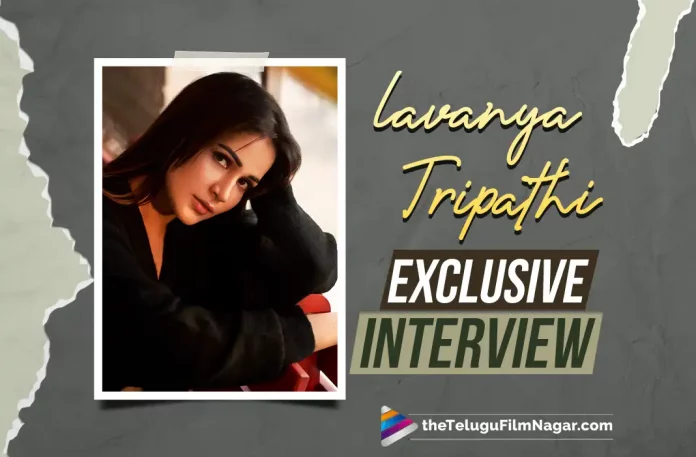 Lavanya Tripathi Exclusive Interview:
How did your interest in films originate, and what was the experience like when you got your first film?
– Honestly, I had got the opportunity at the time when I was least expecting to act, I didn't even have the intention to get into films. I thought I wasn't that great cause all I have done was a theater workshop, and I had to polish up my skills in acting before getting into it. While I was doing advertisements, a guy came from Hyderabad and he told, me they needed an actress so the next day I went and met that person, and he took a video shot of me while I was standing and talking to a guy and that's it I got the part, I got it very easy but my process and journey throughout the making of my first movie was extremely difficult, the crew was amazing but it being completely different from where I came from, I used to change my outfits behind a truck and everything, but to be really honest, I loved every part about the shoot and I enjoyed it thoroughly, cause when you go through fire you become strong and that's what made who I am today.
When you started Telugu movies, was the language a barrier for you?
– So, when I started Telugu movies I took classes in Bombay and I got to know a few particular words after I shifted to Hyderabad and started living with people who spoke the same language, I then picked up even more, and when I started my first movie in Telugu even for my backshot i had to say all my dialogues in telugu. So, I would make sure that I get my whole script a day before and that continues till date for me. I need my script and dialogues beforehand so I can prepare myself much before.
Telugu FIlmnagar
Watch Telugu Full Movies Here:
If you had a choice to keep one thing with you forever, what would you choose?
Your dimples
Your acting skills
– I would always prefer my acting skills for sure, I'm guessing I would still look good without my dimples as well, they are just one added advantage (she laughs) . I would choose acting any day for sure, it's above looks and everything for me.
Which role or roles that you have played resemble you (as in your personality, mannerisms, etc)?
– I think "Happy Birthday" resembles a little of me, the quirky and funny me who I really am. But I don't think I have a character that completely showcases the other side of me, and that's actually the fun of it. Probably they should write a new one that really showcases the other side of me ( she smiles).
What are the top two things you think about before you say yes to a movie?
– My top two things that I would always consider before saying yes to a movie will surely be, First the script and then my character.
The entertainment industry is said to be full of stress and pressure. What do you do to tackle the pressure that comes with your work?
– Yes, the entertainment industry is really very stressful, and sometimes the pressure you feel is way too much, but frankly, I feel the pressure comes more from outside industry than from the industry itself, it's either the press or the media writing articles as per their assumptions just because you just take a break from work for a few days, is absurd. And slowly with time, you just realize that it really doesn't matter what they write about you because, in the end, it's about you and what your inner self tells you, about yourself and the destination you planned on being at. So, we just wear the invisible headphones and keep doing what we do, and in the end, it's you who should give a justification to yourself and that's what keeps me sane.
If your life had to be named after a movie, which one would it be?
– If my life was a movie, I think it would be La La Land. Because my whole life I'm always dancing, enjoying in my own world, and I was always like that since my childhood, and people around me would always say that to me, too – which is true. (She quirks)
What is something you always thought you couldn't do but did anyway? 
– I would say, nothing as such. As a person I always loved to experiment with something new always in my life and I have always believed that, I'm a superwoman and I can do everything and I would want to tell it to everyone too, always believe in yourself and do whatever you feel like doing so you wouldn't have a regret that you had tried, winning and losing is secondary always, it's always the trying that matters in the end.
What's the turning factor in your life?
– I think the turning point of my life was when I had quite some successes and then a few failures and then the same thing kept repeating, and at that moment I just thought, you know this is life and this is how it will be too, and I should just enjoy both of them because life can never be static, it has ups and downs always so let's just live in the moment and enjoy them both. That's the day when my life changed.
– Written by Shami Belde
Other Celebrity Updates:
Vijay Deverakonda Promises To Donate His Organs
What Have Celebrities Said About Superstar Krishna?
Telugu Film Nagar
Watch Telugu Online Here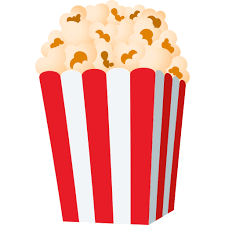 Subscribe to our Youtube Channel
Telugu Filmnagar
for the latest Tollywood updates.
Download the My Mango Appfor more amazing videos from the Tollywood industry.