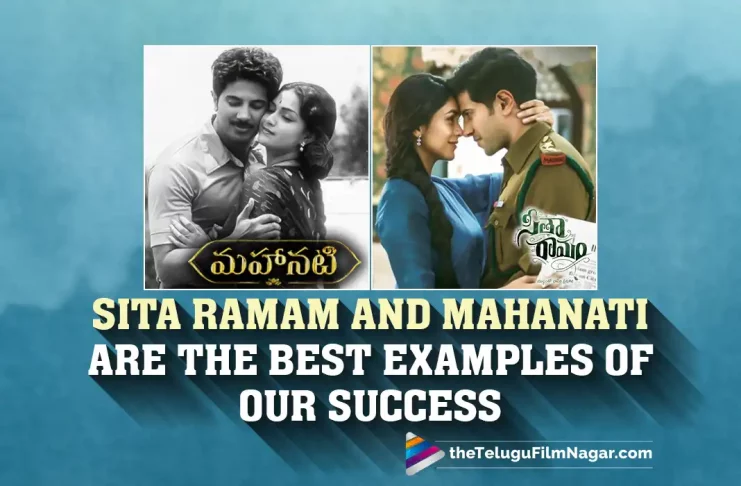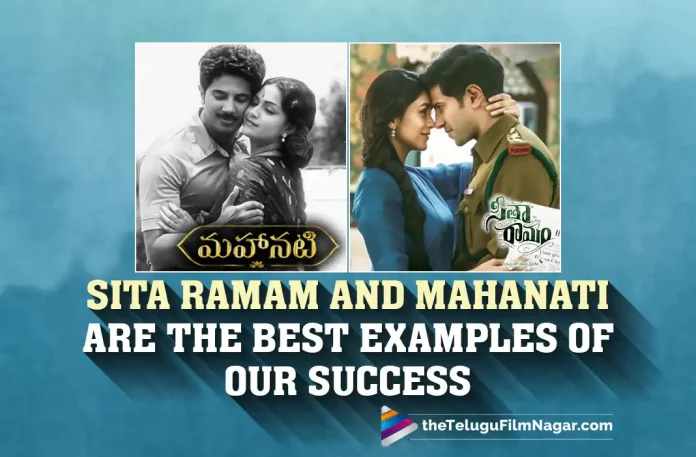 Sita Ramam is the best example of a recent blockbuster hit for a movie with good content. The movie stood out as the best recent example of a classic romantic drama in Indian cinema. The film was adored by audiences across India in addition to the Telugu states. Swapna Cinema, the makers of Mahanati, also produced Sita Ramam. After the huge success of their most recent film, Mahanati, in 2018, Swapna Dutt and Priyanka Dutt, the creators of Swapna Cinema, are thrilled with the outcome of Sita Ramam. The Dutt sisters recently shared their opinions on Sita Ramam's success and the state of Telugu cinema currently in a recent media interview.
Sita Ramam is a well-known classic love story that was created without the use of any extraneous commercial aspects. Hanu Raghavapudi, the filmmaker, just pictured what he imagined and gave the movie a lovely shape. In order to make the movie appealing to a wide audience, he did not give in to any commercial pressure. He utilised his freedom to deliver a sincere and honest message. Who is the reason for all this sincere effort and huge success? The Dutt sisters, Swapna Dutt and Priyanaka Dutt, ofcourse. During the production of Mahanati, there were numerous statements made by many people that the current generation might not appreciate their attempt, but the movie ended up being a smash hit and won the Dutt sisters a national award, based on the Dutt sisters statement in a recent media interview. The Dutt sisters added that Sita Ramam had the same sincere effort from them, and that their current success is a direct result of those efforts. "The Telugu audience are not restricted to watching only action movies or extravagant content, such as songs with glamorous items, heavy fights, top actors, etc. Even if you take a simple storyline with solid content and deliver it in the most engaging manner possible to make the audience adore it, the movie will undoubtedly make money in the end", the Dutt sisters stated.
Telugu FIlmnagar
Watch Telugu Full Movies Here:
Following the success of Sita Ramam, Swapna Dutt and Priyanka Dutt are currently intending to produce a few other films of this type in the future. As of now, they already have a few projects in production. One of them, Anni Manchi Sakunamule, is getting ready for release under the direction of Nandini Reddy. The film's lead actors are Santosh Shoban and Malavika Nair. On October 5th, the movie will be released all over the world.
More About Sita Ramam Movie:
Sita Ramam Movie Team Gets An Interesting Love Letter From Actor Sai Dharam Tej
Sita Ramam And Bimbisara Movie Teams Get Tollywood's Support
Sita Ramam Movie Release: Dulquer Salmaan Craze In Andhra Pradesh