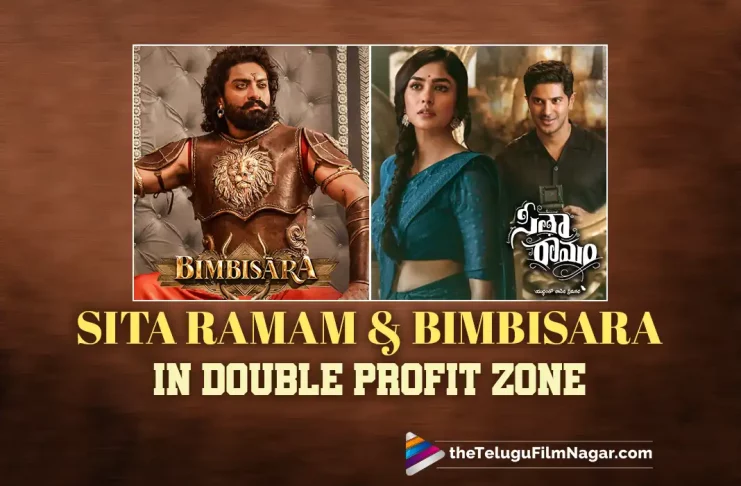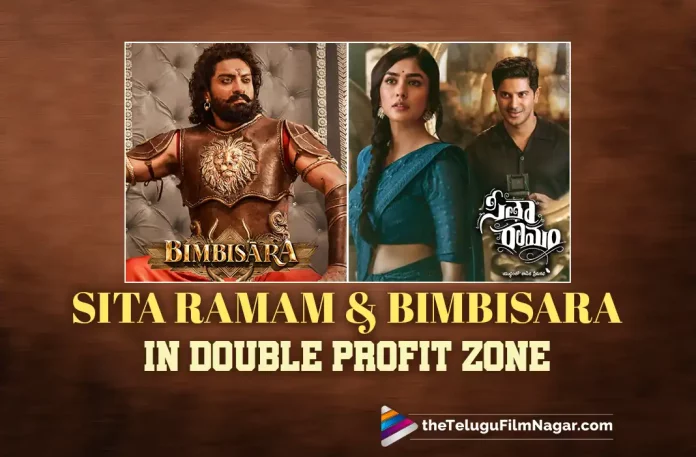 Sita Ramam and Bimbisara, the two Telugu movies brought an end to the two difficult months of poor box office performance that Tollywood had in June and July. In order to compete with one another at the box office and test their luck against the low attendance of audiences at theatres, both films were released on the same day. To everyone's amazement, the films Sita Ramam and Bimbisara received phenomenal reviews on their opening days and sparked a firestorm at the box office. The overwhelming success of Sita Ramam and Bimbisara allowed the whole Telugu film industry to sigh with relief. The break-even point for both films was quickly reached, and they both moved into the profit range.
Sita Ramam and Bimbisara were produced on a massive scale when compared to other medium budget movies of the same genre. Both films were expected to make a profit of 17 and 15 crores, respectively. In a brief period, both films achieved that breakeven point. In just three days, Bimbisara reached the profit zone. Sita Ramam accomplished the same thing in six days. Both movies benefited from positive publicity. Both films went much further and collected more profit after tasting the success. Sita Ramam now has a 54 crore global gross collection. The movie brought in 28 crores as its share. In contrast, Bimbisara brought in a total of 54 crores, of which 32 crores is the share collected. Both films' box office receipts are valid for 12 days following their release. Sita Ramam is on its way to being a double blockbuster, whereas Bimbisara has already achieved this status.
Telugu FIlmnagar
Watch Telugu Full Movies Here:
The producers of Bimbisara and the film's star, Nandamuri Kalyan Ram, have both hinted that a sequel will likely be released. The sequel to Sita Ramam is uncertain, but the producers and director, Hanu Ragahavapudi, are thinking of making another timeless love story soon with the same cast. There is no doubt that the upcoming movies from the producers of Sita Ramam and Bimbisara will be well received, regardless of whether they are sequels.
More Telugu Movie Updates:
Sita Ramam And Mahanati Are The Best Examples Of Our Success: Dutt Sisters, Swapna Cinema
Karthikeya 2 Movie Collections Worldwide For 4 Days
Karthikeya 2 And Akhanda Are Alike, Says Allu Aravind.