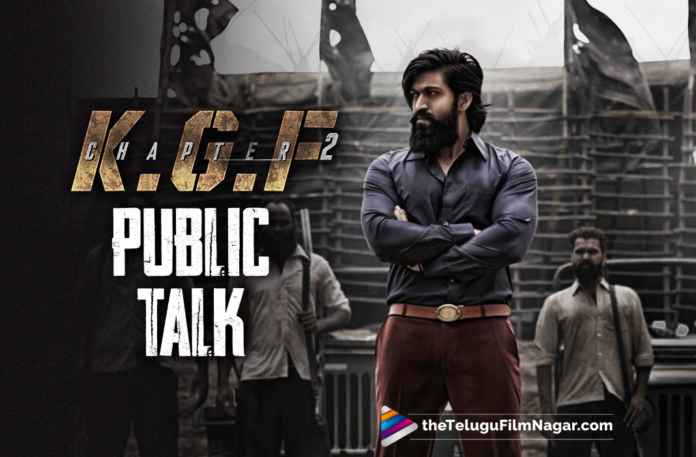 #KGFChapter2 (2022 – Tamil dub)
Rocky bhai🔥🔥🔥🔥
BGM🔥🔥🔥
Elevation scenes🔥🔥

Mass – 4.25/5💥💥💥💥

Chapter 3 is coming💥💥..#KGF2 #KGF2review #KGF2onApr14 #KGFreview pic.twitter.com/U6schoIRgn

— ⚽ Raj Mohan ☯ (@rajmohan2blue) April 14, 2022
#KGF2 MORE THAN ASKED 😭🥰🔥🔥🔥🔥
ROCKY 🔥🔥🔥🔥🔥🔥🔥🔥.BE IT ELEVATION OR EMOTION THE WAY PRASHANT SCULPTED ISSA 🥵🔥🔥🔥🔥🔥 & RAVI BASUR ON THE OTHER HAND 💉💥💥. HOLDS MORE REPEAT VALUE 💥.
EASILY OVER THE TOP THAN PART 1.
CAN'T EVEN NOW IMAGINE ABOUT #KGF3 🤯 pic.twitter.com/QTbH9JMftZ

— 4shwin (@4shwiin) April 14, 2022
Telugu FIlmnagar
Watch Telugu Full Movies Here:
@prashanth_neel Wt a world class Direction 💥#YashBOSS𓃵 Fan aipoya @RaviBasrur Music & bgm were terrific …
Dop is Fantabulous job #KGF2 is a feast of action osm 💥💥💥
Every frame is Thunder 💥❤
Its my #KGF2review
Rating : 4.9/5💥💥🇮🇳🇮🇳🙏🙏🙏🙏✊✊✊✊✊🤩🤩🤩🤩🤩🤩😎 pic.twitter.com/CaC9UMPHNL

— Supreeth V On Duty (@supreeth_v27) April 14, 2022
BIGGEST BLOCKBUSTER OF 2022 🔥#KGFChapter2 #KGF2 @SHANTHI_CINEMAS @Pudukkottaifilm pic.twitter.com/hStlDl5h1h

— sʜᴀʀᴜᴋ ғʀᴇᴀᴋɪɴ sᴋ 🖤 (@SharukFreakinSk) April 14, 2022
Watched #KGF2 @TheNameIsYash performance & his Screen Presence 🔥@duttsanjay & @Raveena's Look Great 👍@SrinidhiShetty7 😍@RaviBasrur ur the Hero behind the Film Man 🤘Great Job 👏@bhuvangowda84 visuals are in par with the vision of the Director

— Rajesh Manne (@rajeshmanne1) April 14, 2022
Ok first half,Excellent 2nd half.

Few scenes of second half K*Ramp.💥💥#KGF2 https://t.co/yxakCUGaeT

— Min'Z (@RRR_RC15) April 14, 2022
BLOCKBUSTER HIT 🎯🎯🎯🎯
Dont Miss it
Congratulations @TheNameIsYash#KGF2

WAITING FOR #KGF3

— PraveenkumaRRR (@AlwaysPraveen7) April 14, 2022
Ayaayyaa Aarchakammm ayyaa ⚠️⚠️⚠️⚠️⚠️💥💥💥💥💥💥💥💥💥⚡⚡⚡⚡⚡⚡⚡⚡

Mentaaall Thengichindiiii ayyyaaaa 💥💥💥🔥🔥🔥🔥🔥@prashanth_neel Annaaaa 💥💥💥💥💥💥💥Guddi Kattachuu Neeku asluuu!!!!#KGF2
Now Madelyy Waitingg Fr #Salaar 🥺💥💥💥⚡⚡🥺🥺 All thee Best annaaaa! pic.twitter.com/hPwDJlGPqb

— •KıSHAN (@DarlingKisHan3) April 14, 2022
BLOCKBUSTER 🔥🔥🔥🔥#KGF2

— . (@abdVaSa_03) April 14, 2022
Madness 👌🤯
KGF was just lit🔥🔥🔥#KGFChapter2 #KGF2 #KGF3 #YashBOSS𓃵 #PrashanthNeel pic.twitter.com/JYb0LfwlMa

— Sumod_Jiyaras (@SumodJiyaras1) April 14, 2022
#KGF2 Felt like watching thalaivar's Baasha 💥Goosebumps all over💥👌💫💫Masterpiece💫💫

— 🤘Karthick🤘 (@bkarthick03011) April 14, 2022
Car chasing scene apudu taking👌
Screen off & on with that BGM
Seat lu adhiray#KGF2

— Uday Prince🔔 (@The_hackker) April 14, 2022
Odemmaa cinema 🥵🥵🔥🔥🤙🏼🤙🏼#KGF2 > #RRRMoive

👂pagilipoyayi 😭
Okka part of mv high ani cheppalemu.. first ninchi last varuku 🥁🥁

— Manoj Rahul (@ManojRahulP) April 14, 2022
Average First Half, Very Good Second Half.. Overall Good Film.. #KGFChapter2 #KGF2

— VG MAHESH 🔔 (@ItsVGMahesh) April 14, 2022
Monster RAMPAGE LOADING 🔥💥💥💥
High Chances to Another ₹1000cr Grosser #KGF2

— 𝗝𝗔𝗩𝗜𝗗.𝗡𝗧𝗥𝗥𝗥🇮🇳 (@iamjavid111) April 14, 2022
Orey aa cinema entra ❤️❤️❤️💥💥💥💥💥💥💥🔥🔥🔥🔥🔥🔥🔥 …. Arachakam chesaru … #KGF2 #KGFChapter2 .. asalu em cheppali kuda teliyatle… Out of words 🔥❤️💥

— Vinny (@karthik__vinny) April 14, 2022
Best Sequel Movie.. Opening to end very engaging.. screenplay ultimate.. Man Of Mass @TheNameIsYash 💥💥🔥🔥😍 all characters are good.. Director @prashanth_neel 👏👏👏👏 and finally have a one surprise 😍😍😍#KGFChapter2 #KGF2 https://t.co/F3R9OIFUc8

— RCB ☬ (@rcbteam07) April 14, 2022
Simply superb #KGF2 will definitely reach & go beyond your expectations.
Bgm & Elevations are heart & soul of the film. 💥🔥👏🙏#YashBOSS𓃵 #SanjayDutt#YashBOSS #KGF2#KGFChapter2#KGF2onApr14@prashanth_neel @RaviBasrur@TheNameIsYash @duttsanjay @prakashraaj @TandonRaveena

— Ashwatthama (@shashankkenai) April 14, 2022
Pure Adherene Rush Stufff 🔥🔥🔥
A Blockbuster 💥💥💥💥
Salaaam Rockyyyy Bhaiiiii 🙌🙌
Prashant Neels Brilliance 👏👏
Special mention to that Mind-blowing BGM 🔥
Overal A Massyyy Watchhhh ..Go for it !!!#KGFChapter2 #KGF2 pic.twitter.com/lQOY6Kk4yz

— Gabbar Sher 🦁 (@pavanpuli1234) April 14, 2022
Adem Screen Presence @TheNameIsYash Bhayya 🔥🔥🙏

Ah Attitude, Ah Body Language 🔥🔥🔥🙏🙏🙏

Eyes 😍💖#KGFChapter2 #KGF2

— PawanKalyan Devotee !! #HariHaraVeeraMallu 🔥 (@SidduOfficial) April 14, 2022
Climax aboslutely brilliant, i never seen this type films in recent years one of the best hyped movie and it's reached successfully
Especially @prashanth_neel what a screenplay man , every dailogue Goosebumps 🙏#Yash screen presence Biggest asset for the film 🙏#KGF2 🔥🔥🔥 pic.twitter.com/PGDq2O8iK5

— DK 🔥💗 (@massRaja_14) April 14, 2022
KGF Chapter 2 Telugu Movie Trailer:
Telugu Film Nagar
Watch Telugu Online Here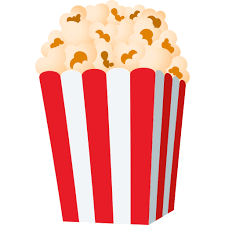 Subscribe to our Youtube Channel
Telugu Filmnagar
for the latest Tollywood updates.
Download the My Mango Appfor more amazing videos from the Tollywood industry.