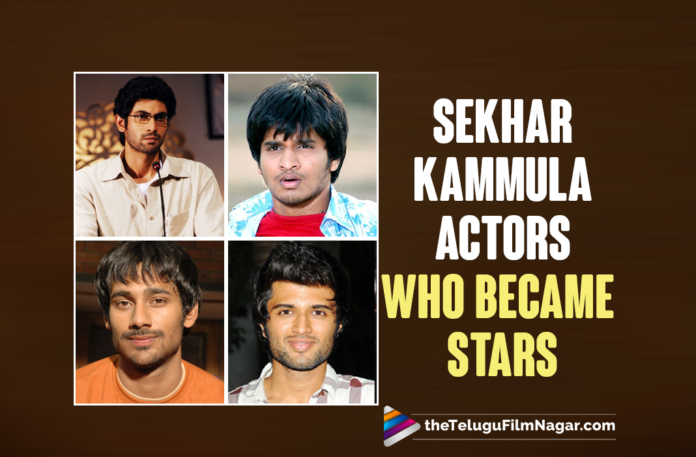 One of the most influential directors of Telugu Cinema making films with simple stories taken from life and relationships is Sekhar Kammula.  From the perspective of the Telugu audience, Sekhar Kammula's films have that minimum edge of guarantee and maximum worth of a feel good film.  The most important highlight of Sekhar Kammula's films are his characters and the actors who play those characters.  Sekhar Kammula has that very fine quality of polishing his actors and bringing out the best from them for his well written characters.  And of all, one thing we need to acknowledge and applaud here is that Sekhar Kammula polished many actors in his films and they are all shining bright today in Tollywood.
Telugu FIlmnagar
Watch Telugu Full Movies Here:
Varun Sandesh (Happy Days)
Varun Sandesh was roped into the film Happy Days by Sekhar Kammula without any audition.  The actor sent a few photos along with a video clip to the film team and Sekhar immediately made the decision to cast Varun as the lead actor.  Happy Days was Varun's debut film.  Varun got huge applause for his performance in the film as a college student.  Also, he won many awards including Nandi awards and Filmfare awards South.  Later, he was selected as the lead actor in his next film Kotha Bangaru Lokam.  The film was a decent hit then.  And then, there was no stopping for Varun.  He did continuous films till date.  Also, Varun participated in the telugu version of the reality show Bigg Boss.  He stood in 4th place for season 3.
Nikhil Siddharth (Happy Days)
Nikhil Siddharth is the other lead actor in the film Happy Days.  Though Nikhil did a couple of films in uncredited roles prior to Happy Days, Sekhar Kammula was the one who gave him an opportunity as the lead actor in his film.  Nikhil gave an extraordinary performance in the film.  His role as the mischievous college student got him some applause.  Nikhil did two other rom-com films in the next year, set with the theme of friendship and got more attention as the young sensation.  He set his standards high with the film Swamy Ra Ra and got many hits from then.  Today, Nikhil is doing some big films with the top production houses like Geeta Arts.
Rana Daggubati (Leader)
Launching the grandson of the legendary producer Ramanaidu Daggubati is a tough task for any director.  But Sekhar Kammula perfectly handled it and lived up to his responsibility of launching Rana Daggubati with the film Leader.  As we all know, Rana played the role of a Chief Minister in the film.  Playing such a character in a debut film is a tough task.  Much tougher than that, Sekhar writing such a role is purely his brilliance.  We can easily find a huge contrast between what Rana is today and how Rana is presented in Leader.  Rana is one of the busiest actors today doing versatile roles in multiple languages.  Besides all the efforts put by Rana today, there is a strong projection by Sekhar that day in Leader.
Abijeet (Life Is Beautiful)
Many does not know who this Abijeet is when they were watching the Bigg Boss show season 4 in 2020.  But they all can get some signs of watching his face somewhere in some film long back.  And when you were checking that with your memory, one film comes to your mind and one performer whom you liked once in that film gets back to your memory.  The film is Life Is Beautiful and the actor is Abijeet, who played the lead role in the film.  Sekhar Kammula found this settled performer and introduced him to Tollywood.  Abijeet's performance in the film was so fresh and there were no flaws.  It was a sure shot then that this man would get many more opportunities.  But to our surprise he was not seen in more than two films.  Abijeet was back to all our eyes in 2020 with Bigg Boss.  He won all our hearts with his game and nature and won the title for the season.  Besides Bigg Boss, few youngsters also know Abijeet from a web series titled Pelli Gola from the period 2017 to 2019.
Vijay Deverakonda (Life Is Beautiful)
This man's name needs no introduction.  Such a huge sensation he is in the Telugu states today and he is spreading the same across India with his next film Liger.  Yes, we are talking about the Rowdy star Vijay Deverakonda.  Vijay actually did a small role in his debut film Nuvvila.  But he got a noticeable role in Sekhar Kammula's Life Is Beautiful.  He was well recognised in the film and thus laid the path for his next films Yevade Subramanyam and Pelli Choopulu.  And thereafter we all know what happened with Arjun Reddy.  Vijay became a sensation today.  He is going to be a Pan-Indian star shortly with the amount of talent and craze he has now.
Naveen Polishetty (Life Is Beautiful)
Naveen Polishetty and Vijay Deverakonda are from the same compound.  Besides being professional friends from theaters during their early days of their careers, they both acted together in Life Is Beautiful directed by Sekhar Kammula.  Naveen played a rich guy in the film and was perfectly set for the role.  Later, Naveen got few opportunities and he slowly laid his path into Tollywood after all these years.  Now, Naveen is one of the most promising actors from Tollywood for the future.
These are the few actors who turned out to be stars today starting their career with Sekhar Kammula's films.  Credit goes to both the actors and Sekhar.  Wish Sekhar Kammula to encourage more talented youngsters with his films and infuse fresh and young blood into Tollywood.
Also Read: Alia Bhatt Talks About NTR30
Telugu Film Nagar
Watch Telugu Online Here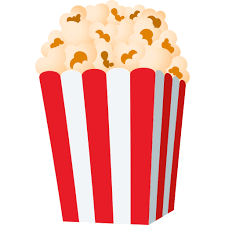 Subscribe to our Youtube Channel
Telugu Filmnagar
for the latest Tollywood updates.
Download the My Mango Appfor more amazing videos from the Tollywood industry.