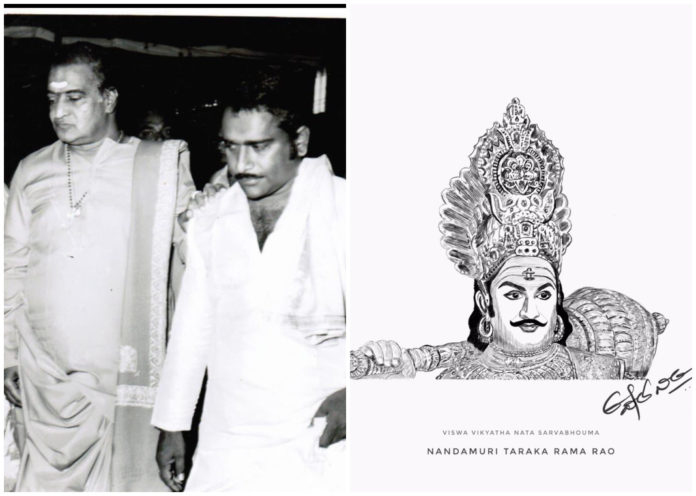 Nandamuri Taraka Rama Rao or NTR as he is popularly known, is a legendary personality who hailed from the state of Andhra Pradesh.  NTR was famous for his acting and is one of the finest actors Tollywood has ever produced and he also put Tollywood on the national map as one of the leading movie industries.  But what probably made NTR great was his passion to help the masses and his unflinching desire for Telugu and the voice of Telugu speaking people to be heard all over the world.  In order to achieve this, NTR stepped into politics with his Telugu Desam Party, and the party still lives on today under the leadership of Nara Chandra Babu Naidu.  Today is the birthday of this proud leader and Tollywood celebrities have left their wishes of respect for the legendary NTR on social media.  We have compiled a list of stars who have wished on the occasion of NTR Jayanthi.
చరిత్రపై చెరగని సంతకం… మన తారకరాముని వశం…

యుగపురుషుని జయంతి సందర్భంగా ఆయన్ని స్మరించుకుంటూ..🙏🏻🙏🏻

Here is my tribute.. #LegendaryNTRJayanthi pic.twitter.com/3CIjTJTSUu

— Rohith Nara (@IamRohithNara) May 28, 2020
Telugu FIlmnagar
Watch Telugu Full Movies Here:
In the present era where leaders wish to push public into deep slumber, remembering a Legend who once ignited an awakening among them! #JoharNTR

— BVS Ravi (@BvsRavi) May 28, 2020
తెలుగు జాతి పౌరుషం, తెలుగు వారి ఆత్మగౌరవం
తెలుగు నేల గుండెల్లో ఎన్నటికీ చెదరని జ్ఞాపకం
నందమూరి తారక రామారావుగారి కీర్తి అజరామరం.
వారితో కలిసి నటించడం నా అదృష్టం.
పుట్టినరోజునాడు ఆ మహానుభావుని స్మరించుకుంటూ… pic.twitter.com/LgSKsItxdO

— Chiranjeevi Konidela (@KChiruTweets) May 28, 2020
విశ్వ విఖ్యాత నట రత్న నందమూరి తారక రామారావు గారి జయంతి 🙏🏻
Late LEGEND #NTRamaRao 🙏🏻
As a Great Actor & Leader he is forever Pride of Telugu Cinema & People.His charm &legacy always cherished. pic.twitter.com/6aCWJJfzlV

— Meher Ramesh (@MeherRamesh) May 28, 2020
ఆయనచూపులో కరుణ ,ఆయన పలుకులో దీవెన , ఆయన నడకలో రాచ ఠీవి , పౌరాణిక ,జానపద ,చారిత్రక ,సాంఘిక పాత్రపోషణలో విశ్వ విఖ్యాత నట సార్వభౌముడు ,తెలుగు వారికి అన్నగారు , అభిమానులకు కలియుగదైవం , నందమూరి తారక రాముని జన్మదినం నేడు🌹అన్నగారూ ఆశగాఆకాశం వైపు చూస్తాం ఒక్కసారి కనిపించి అలరించండి🙏 pic.twitter.com/qSDHsdpYku

— Paruchuri GK (@GkParuchuri) May 28, 2020
యుగపురుషుడు.. #తెలుగోడు #LegendaryNTRJayanthi pic.twitter.com/MLWRRGFXJl

— Gopichandh Malineni (@megopichand) May 28, 2020
విశ్వవిఖ్యాత నటసార్వభౌమ స్వర్గీయ శ్రీ నందమూరి తారక రామారావు గారి జయంతి నేడు…
N…….. నటన
T………. తెగింపు
R………..రాజసం #JoharNTR pic.twitter.com/M7YHSaT2IX

— Anil Ravipudi (@AnilRavipudi) May 28, 2020
My cinematic journey has had numerous highs! But the biggest honour, even greater than accolades and awards is surely having had the opportunity to work with the legendary NTR garu. I will forever cherish this and consider it my biggest achievement. 🙏🏻🙏🏻 #JoharNTR pic.twitter.com/Wnqo4h71D4

— Raghavendra Rao K (@Ragavendraraoba) May 28, 2020
మా ఖ్యాతి మీరే, మా కీర్తి మీరే.. ఓ విశ్వవిఖ్యాత, అందుకో మా జ్యోత #joharntr pic.twitter.com/Q7IdzByw1u

— Kalyanram Nandamuri (@NANDAMURIKALYAN) May 28, 2020
మీరు లేని లోటు తీరనిది… pic.twitter.com/FA1uyWaWoS

— Jr NTR (@tarak9999) May 28, 2020
Telugu Film Nagar
Watch Telugu Online Here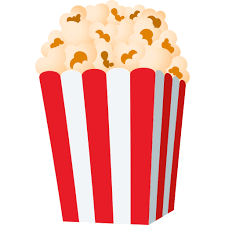 Subscribe to our Youtube Channel
Telugu Filmnagar
for the latest Tollywood updates.
Download the My Mango Appfor more amazing videos from the Tollywood industry.