Ram Gopal Varma (RGV,) the director who is known for his open and frank nature, is making the headlines again. It is a known fact,Mr. Varma is not someone who holds back, so this time, the director directed his questions towards the Prime Minister of Pakistan, Imran Khan.
Imran Khan addressed the Indian Government and asked them to provide actionable evidence of Pakistan's involvement in the Pulwama attacks. He openly stated, they are not responsible for the attacks. He further went on to say, the Pakistan Government has repeatedly approached the Indian Government for peace talks, but the Indian Government always had terrorism as the topic of discussion as the agenda.
Telugu FIlmnagar
Watch Telugu Full Movies Here:
Dear Prime Minister @ImranKhanPTI
Can you please educate us dumb Indians on how to have dialogue with a man rushing at you to explode tons of RDX on you ..And ofcourse we all Indians will pay you, your tuition fee Teacher

— Ram Gopal Varma (@RGVzoomin) February 20, 2019
Ram Gopal Varma, who was enraged by these baseless and politically incorrect statements, directed his questions towards Imran Khan on Twitter. Varma posed a question, sarcastically asking Imran Khan how India can sit for a dialogue with someone who is rushing towards it with a ton of RDX. He added in the end, Indians are ready to pay the tuition fee for being educated about how a dialogue is conducted with someone who is ready to rip them apart with RDX.
Dear Prime Minister @ImranKhanPTI
if America came to know who lives in ur country(Osama) and ur own country doesn't know who lives in ur own country, is ur country actually a country? ..Me just a dumb Indian asking sir…Please please educate Imran Sir🙏

— Ram Gopal Varma (@RGVzoomin) February 20, 2019
The Prime Minister of Pakistan stated, they do not know who is living in their Country and Pakistan is also a victim of terror attacks. Ram Gopal Varma queried on Twitter, when America was able to find out who is living in Pakistan and Imran does not know that fact, can his country be still called a country?
Dear Prime Minister @ImranKhanPTI
Nobody told me that jaish e Mohammed ,Lashkar e taiba ,Taliban and Alqaeda are not ur play stations …but I never heard u not denying that u don't love them Imran sir🙄

— Ram Gopal Varma (@RGVzoomin) February 20, 2019
Dear Prime Minister @ImranKhanPTI
I heard that jaish e Mohammed ,Lashkar e taiba ,Taliban and Alqaeda are ur balls which u keep hitting them out of boundaries of pakistan into Indian pavilions .Sir please tell if u think cricket balls are bombs sir. Educate us sir please sir 🙏

— Ram Gopal Varma (@RGVzoomin) February 20, 2019
He also added in the end, Jaish E Mohammed, Lashkar e Taiba, Taliban and Al Qaeda, though were not Pakistan's play stations, nobody spoke against these organizations which are the brand ambassadors of terrorism. Ram Gopal Varma also asked Imran Khan, if he thinks the Jaish E Mohammed, the Lashkar e Taiba, the Taliban and the Al Qaeda are cricket balls that he keeps hitting out of boundaries into Indian pavilions.
RGV finished off with the statement, if problems can be resolved by dialogue, Imran wouldn't have married three times.
— Ram Gopal Varma (@RGVzoomin) February 20, 2019
I totally agree with Ram Gopal Varma. In fact, I think it is outrageous that Pakistan openly warned India about reacting to any action taken by the Indian Government. Our soldiers have lost their lives and are on constant vigil even in adverse climate, thanks to the threat we have from our neighbouring countries. We have constantly assumed patience and forbearance even when so many innocent lives were taken.
After all the pain which was inflicted on us, we are being asked to change our thinking and sit with a Country which is a constant thorn in the side for a dialogue.
Well, we did change our thinking and decided, enough is enough.
[subscribe]
[youtube_video videoid=xtnmRZ9_bzg]
Telugu Film Nagar
Watch Telugu Online Here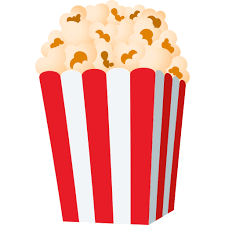 Subscribe to our Youtube Channel
Telugu Filmnagar
for the latest Tollywood updates.
Download the My Mango Appfor more amazing videos from the Tollywood industry.